"Promoting management, leadership and winning practices"
MindByte Communications' roots date back to the late 1990s when setting up the Official Journal of the European Association of Hospital Managers and being their in-house agency.
Today we have close relationships with almost 100 leading associations and major congresses, working together to advance management & leadership in healthcare.
Our bespoke media campaigns, design services, communication and editorial copywriting, representation and community intelligence are available to/ on hand to support your goals.
Companies
MindByte Communications enjoys close partnerships with leading healthcare companies, professional associations and congresses.
With continual industry developments, enterprises want to share their excellence with potential clients.
Associations
Over 20 professional associations use the HealthManagement.org platform to communicate with their members. Our portal is a valuable resource for key decision makers in healthcare.
Congresses
Our bespoke communications tools are highly valued by congresses, conferences and exhibitions worldwide.
Our clients

ICU Management & Practice community
"Transforming science into clinical practice"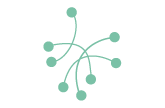 Client Services
Comprehensive support to your marketing campaigns, from strategic direction to planning and execution and performance analytics.
Content Intelligence
Your ideas, concepts and achievements presented through professionally written content in the format of your choice.
Social Media Management
Establishing and maintaining online visibility and engagemet with your target audience using a wide variety of SM tools.
Design Services
Efficient visual representation of your brand or product to highlight and promote your corporate identity.
Audio Visual
Advanced creation and professional dissemination of multimedia tools to the right audience.
"Engage in the future of
healthcare communications"