Client Services
Comprehensive support to your marketing campaigns, from strategic direction to planning and execution and performance analytics.
Content Intelligence
Your ideas, concepts and achievements presented through professionally written content in the format of your choice.
Social Media Management
Establishing and maintaining online visibility and engagemet with your target audience using a wide variety of SM tools.
Design Services
Efficient visual representation of your brand or product to highlight and promote your corporate identity.
Audio Visual
Advanced creation and professional dissemination of multimedia tools to the right audience.
Our expertise at your service
Community intelligence
A complex world needs to be well understood. We deliver answers to your most pressing questions by monitoring trends, needs and expectations of our community.
"We deliver real answers"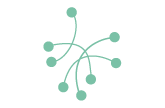 Peer-to-peer engagement
People today expect the right information in the right format to be available at any time. We disseminate this required information to your desired target groups by assisting stakeholders in their communications and networking requirements.
"We facilitate community conversations"
Content creation
Distinguished editorial boards, well-respected industry ambassadors and a broad network of correspondents and contributors are the foundation of our editorial ethos.
With the engagement of expert authors and the support of well-established partner organisations our experienced editorial team ensures that our editorial contents provides the practical and management-focused information required by our readership.
"We turn words to meaningful action"
Bespoke design
Our award-winning design team has a proven track record. Stories catch attention and deliver results. Our strong design and expert editorial are synergistic —the whole is greater than its parts.
"Design to make it happen"
Association management
We specialise in management of healthcare associations and societies. Membership engagement with continuous communication via internal and external channels creates a comprehensive network. We can support your association to manage your challenges in membership communication.
Company representation
Ever-changing requirements often place constraints for organisations, particularly if they expand into new markets.
With our in-depth understanding of the healthcare market we are primed and ready to support your new ventures moving into the European market space.
From setting up corporate structures, engaging with pilot programmes, providing market intelligence up to creating and executing marketing strategies, your brand and products will be well represented.
"Facilitator between your organisation and our community"
Tradeshow marketing
People buy from people. They love to meet during congresses and trade shows to share knowledge, goals and common interests, to listen and to learn.
With over 100 collaboration agreements with leading events we are your prime partner for reaching out to congress audiences.
Campaign management
Our campaign management services assist you in planning, executing, tracking and analysing your marketing campaigns – from inception and launch through to execution and evaluation, with full reporting.
"We orchestrate the work for you"