MindByte Communications is a highly specialised healthcare
media and communications agency. Two world-wide leading
products run within the healthcare agency segment:
• HealthManagement.org and
• ICU Management & Practice.

MindByte actively collaborates with over 100 world-leading organisations, institutions and congresses.
Our products are supported by numerous healthcare experts and professionals to maintain the highest standards possible.
The agency offers comprehensive media campaign services ranging from copywriting, digital storytelling, design, social media management and community intelligence to support the goals of our corporate partners. Live streaming and audiovisual services are another key pillar of the agency.
Delivering beyond your expectations and doing all the work for you is our dedication.
Our Products:

promotes management, leadership, cross-collaboration and explores winning practices in healthcare. We engage with CEOs, CMOs, Heads of Radiology and Cardiology, CIOs, Chief Nursing Officers and Policy Makers.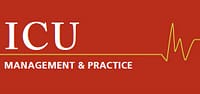 is a leading critical care, emergency and anaesthesiology portal that pro- vides value to critical care experts, specialists and clinicans.
community
The HealthManagement.org community shares the latest management techniques, leadership thinking and winning practices to promote cross-collaboration amongst key disciplines.
We engage C-suite executives, radiology, cardiology, IT, biotech and pharmaceutical professionals. These key relationships allow us the privilege to work closely with educational and highly-networked leaders in companies, patient organisations and payer entities.
community
ICU Management & Practice focuses on best practice, leadership and management of critically ill patients based on the most recent clinical developments.
The platform aims to address the constant need to improve quality of care and to provide 'more for less', and to provide guidance on leadership and management issues.
Transforming science into clinical practice